VERIFYING LOGIN DETAILS
PLEASE WAIT
MY ACCOUNT
Your personalised account from PAUL DUBBERLEY
BE IN CONTROL WITH MY ACCOUNT
HOME PAGE
A quick overview highlighting any actions that need to be undertaken.


PROGRESS UPDATES
Our tracker signposts where you are in your journey with progress updates on any products or services you are using. 
APPOINTMENTS
Real-time notifications and updates with reminders of upcoming appointments.

KEY DOCUMENTS
Download key documents which contain lots of advice and information to help.
PAUL DUBBERLEY MY ACCOUNT
Details and progress updates on any products you have taken
Real-time notifications and updates with reminders of upcoming appointments
Keep in touch with your local branch
Access key documents such as guides and checklists
Useful information about the range of key services we offer
Details and progress updates on any products you have taken
BE IN CONTROL WITH MY ACCOUNT
FROM PAUL DUBBERLEY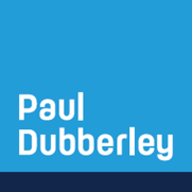 myaccount app
making it even easier for you to use myaccount
install now >